Toxic Lunch Box Clothing Line Interview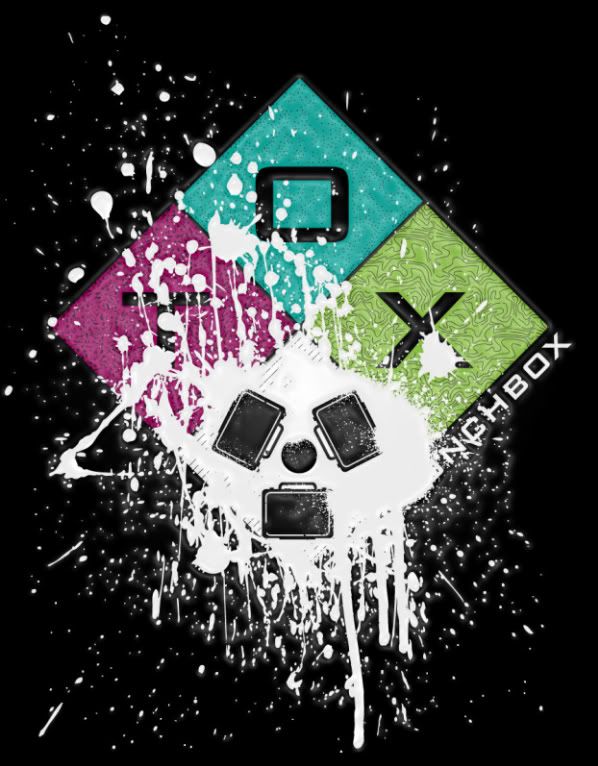 Tell us about yourselves. Whats are your names? Where are you guys from?
-Lloyd "nautiks" age 27 from Vallejo and Daniel "1122 designs" age 25 from San Francisco. We've both been in the tshirt game since 2003 starting off doing painted tees and cheap heat transfer tees.

What does the word "based" mean to you?
-The competitive struggle to different.
How did you get into the clothing industry? What inspired you?
-We have always been into fashion, before streetwear was big Daniel was working as screen printer and designing when i first started my clothing line Nautiks.com. Also both doing same hand painted clothing setting ourselvesto be different form others. The two of us linked up to put both of our knowledge and skill together and have been working together ever since and stayed moving forward. We are inspired by the art and money.
Where did the name "Toxic Lunch Box" come from?
-Its a weird story, we were looking for a memorable symbol to use for a logo, so we did google search and saw a toxic/atomic sign and when Daniel remade it, the 3 rectangles ended up looking like three lunchboxes. So he added handles to it and on some randomness we decided to call it TOXIC LUNCHBOX. Before we even started we already had the concept for the using the MOUTH which we call TALKSIK, so i guess we have more then one logo.
What upcoming projects are you working on?
-We are working on our summer 2010 / fall line as well as shooting out our gear to exclusive streetwear stores and different online stores. We are always working on new concepts for Toxic as well as different business ventures.
PREVIEW OF THE NEW LINE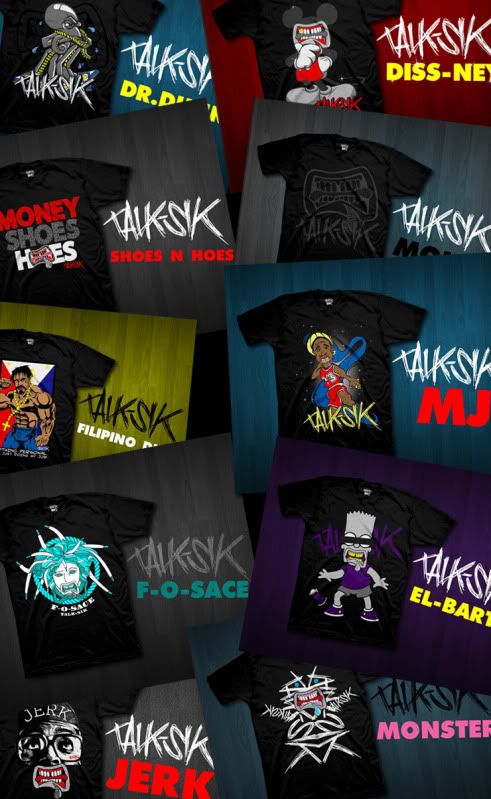 Are there any clothing companies out there you would like to work with, but haven't got the chance yet?
-We are fans of alot of different companies but New Era is the biggest company we want to get our work with. We like hats.
Who are your favorite artists right now?
-Jesse Hernandez of Immortalstudios.com / Chase Tafoya of Chasetafoya.com / Eric Haze of Interhaze.com
What other clothing lines do you rock besides your own?
-We rock all the folks clothing that we've worked with and know when it comes to tee shirts, but as for everything else its pretty basic,levi's, nike, new era, alil of everything, it jus depends on where we gotta go. We are a fan of all fashion so what ever looks dope to us and we can pull off we'll run with it.
What are some things that people don't know about you guys?
-We went to the same high school not knowing each other till 2 years later as well as finding out we were living only a block away. Daniel went to college for Architecture and Lloyd for Aeronautics. Also Lloyd was the founder
and owner of Filthy Dripped art couture in Berkeley and Daniel was the Graphic Designer there as well. We made the store dope.

Whats some advice you can give the people that want to get into the clothing industry?
-Don't do anything you don't feel confident in, if you don't like it how will your customer. Marketing is the key to success, get it out there anyway you can, be noticed. if only your folks rock your shit you haven't even passed the first step. YOU CANT MAKE MONEY IF YOU ALWAYS GIVING SHIT OUT FOR FREE. If you have good/great concepts and you execute it wrong, it will be a waste, pretty much take your time. Its better to put out dope shit slowly rather than weak shit fast. Get a dope designer too! Using photoshop don't make you a designer either.
Where can people find more about you?
www.NAUTIKS.com
www.FILTHYDRIPPED.com
www.TOXICLUNCHBOX.com
www.COOLIOHIGH.com
www.LEISURECARTEL.com
www.1122DESIGNS.net
or by email
Daniel@toxiclunchbox.com
Lloyd@toxiclunchbox.com
TWITTER
www.twitter.com/toxiclunchbox
MYSPACE
www.Myspace.com/toxiclunchbox
BLOG AND STORE
www.TOXICLUNCHBOX.com
Heres some videos with Jadakiss rockin Toxic Lunch Box